12465 Warwick Blvd. - Newport News, VA 23606
Join the NNPS Team!
Walk-in teacher interviews, referral and signing bonuses available!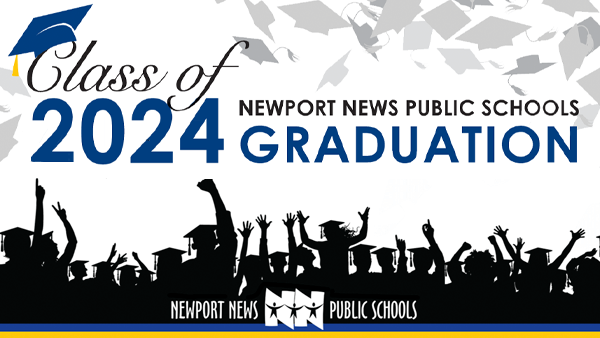 Congratulations Class of 2023!
NNPS high school graduation ceremonies will be held June 1-4, 2023.
"This Just In"
Teachers of the Year Banquet, Kiln Creek New Horizons Teacher Appreciation & more!

College, Career and Citizen-Ready
Each day in Newport News Public Schools the focus is on one mission: ensuring that all students graduate college, career and citizen-ready! Learn more